IB Mathematics - Numbers for Life
Tuesday, August 29, 2023
9:10 PM
(View: 600)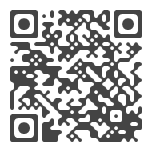 AURA: IB Mathematics—Numbers for Life
By Eddie Vargas, Ryan Papazian, and Brent Davis
What is the connection between your sleep and your health? Compute the correlation coefficient for the data in Table A. Which of these two is of more interest to you? Probably the first question. Did you even note that the connection between health and sleep could be expressed as a correlation?
In an IB math class, such as at AURA high school in Signal Hill, students are expected to use mathematical operations to answer life questions. This inquiry approach creates more interest and helps students to see the use of mathematics in the real world. The AURA Middle Years Program (MYP) develops skills and concepts, treats students as individuals, applies learning to service, and prepares them to transition to the Diploma Program.
Course Concepts
As students progress through the Middle-Years Program they will develop key foundational and soft skills, which help build the framework of the IB program. IB rewards students for their collaboration, communication, and presentation abilities. These foundational and soft skills will prepare them for the projects required in the last two years of their high school careers, when they are part of the Diploma Program.
AURA will implement mathematics from the International Baccalaureate (IB) Program. In the IB Math course, each unit will feature a single Key Concept, and one or more Related Concepts. In addition to the concepts taught in class, AURA mathematics will also feature a Global Context, or theme, in which students can apply math to real-world scenarios and experiences! IB Mathematics will also include the following aspects of math: Form (any visual representation of math), Logic (critical thinking applied to formulas and their processes) and Relationships (functions and relationships in different forms of math).
Personalized Service Learning
AURA will feature a significantly lower student-teacher ratio compared to the national average, allowing our students to receive more care and attention from their instructors. Teachers not only build Individual Learning Plans (ILPs) for every student, but also care for and manage each student optimally! The different ways students learn will be identified and used to help them succeed in their own way. During each class session, students are provided a statement of inquiry related to the course material from which they derive questions like the one we began the article with.
Students will be assessed in conventional ways, but also, they will give presentations on the research they did to answer their questions. Another key aspect is that students will apply their learning to service opportunities, connecting values and skills in authentic learning experiences that serve the community.
Middle Years to Diploma Program Transition
The International Baccalaureate (IB) provides a comprehensive educational framework for students transitioning from the Middle Years Program (MYP) to the Diploma Program (DP). The mathematics curriculum in the MYP focuses on developing students' mathematical understanding, problem-solving skills, and critical thinking abilities. Key features of MYP Mathematics include conceptual understanding, real-world applications, inquiry-based learning, holistic development, and assessment. This foundation prepares students for the Diploma Programme (DP) Mathematics which is more specialized and rigorous, but still differentiates course concepts to suit student abilities and interests. Examples of mathematical concepts covered in DP Mathematics: Analysis and Approaches include sequence and series, proofs, differential and integral calculus, probability and statistics, and linear algebra. As a Christian, IB high school in the Long Beach area, AURA is committed to providing the STEAM curriculum necessary to prepare our students for success in the health sciences and any area using mathematics.